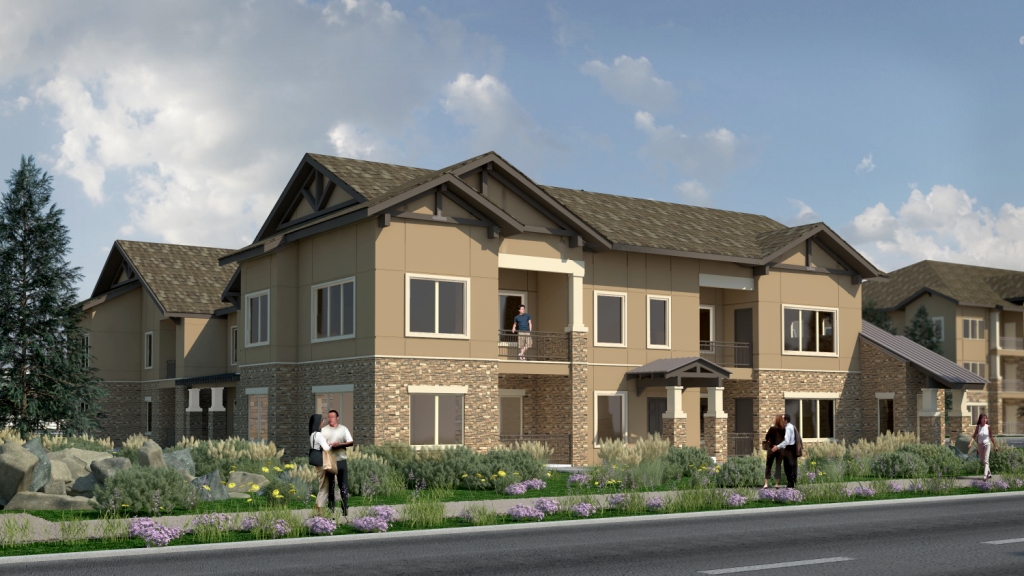 Project Location: 11815 W. 64th Ave., Arvada, CO
SW Development Group and The Stoneleigh Group purchased the subject 5.32 acre property out of foreclosure in 2012. The partnership received unanimous Arvada City Council approval in January 2013 for the PUD approval of a 120-unit multifamily development.
The partnership subsequently sold the value-add property to a developer that will deliver a senior housing project in 2015.
PWN Architects, Kimley-Horn Engineers and Grounded by Design facilitated the design of the original PUD.